Our Marketing Strength: Your Key to Success
Unleash your growth: empowering results through KPI-centric marketing campaigns. At its core, Excel™ is the perfect combination of data, technology, and a bad ass team.
Business problems we solve
Acquiring the right customers at scale can be challenging and costly. For over 10 years, Excel™ has used data science, top-notch marketing, and a partnership mindset to help brands find new insurance prospects on demand.
In the world of performance marketing, transparency is more than just a principle for us – it's the very foundation of our culture. At Excel™, we understand that trust is earned through clear, honest communication, and the delivery of measurable and quantifiable results.
Therefore, we adopt a completely transparent approach in all our engagements. We provide our clients full access to detailed reports and performance metrics, ensuring they can see exactly how their campaigns are performing, where their budget is allocated, and what traffic source(s) we use.
The insurance industry is one of the most regulated fields. Coupled with constantly enhanced marketing laws such as TCPA, CCPA, CAN-SPAM, data privacy, and more, it can become an overwhelming task to go your business.
Adherence to compliance is crucial, and at Excel™, we prioritize it in all our operations. Recognizing that compliance is a key pillar of ethical and responsible business practice, we strictly adhere to all relevant laws, regulations, and industry guidelines.
By employing all the highest standards of data handling, marketing material compliance, and a mindset of ethical business, we help our partners to sleep better at night by assuring that our campaigns up to the highest standards.
Driving Success Across Industries
Inspiring growth: transforming insurance and verticals with our products
Industries
Insurance The insurance sector is complex and diverse, with various product offerings requiring a targeted, informed approach. A deep understanding of this industry allows our team to tailor campaigns more effectively, reaching the right customers with the right products. It also means understanding regulatory requirements and ensuring that campaigns comply with industry-specific laws and ethical standards. Concentrated focus on the insurance industry allows Excel™ to operate with a higher level of efficacy, and precision, and be a trusted partner to many insurance brands.
Verticals
01 Health The health insurance industry is rapidly changing, causing significant confusion for consumers. However, this presents a great opportunity for insurance agents. With more consumers seeking guidance in purchasing policies, we stay updated on marketplace changes to generate a large volume of targeted consumers ready to buy insurance. Our filters, including household size/time, subsidy classification, qualifying life event (QLE) data, and more, help optimize your marketing spend and reduce customer acquisition costs.
02 Medicare We are one of the largest direct generators of Medicare leads in the industry. We offer Medicare Supplement and Medicare Advantage exclusive leads. We have experience in the Medicare space since 2009 (over a decade), and are extremely familiar with the micro-details of the Medicare marketplace and overall senior citizen demographic. We have the ability to filter by plan type, age, gender, DOB, and more, to effectively optimize your conversion rates and improve your ROI.
03 Life Life insurance is a stable insurance vertical that remains unaffected by extensive government regulations seen in health and Medicare insurance. However, the enduring need to safeguard loved ones presents a valuable opportunity for brokers seeking to promote a reliable insurance product year-round. Our comprehensive targeting attributes include coverage amount, tobacco use, date of birth, gender, coverage type (term, whole life, etc.), height/weight, medical conditions, and more.
04 Final expense Final Expense insurance is a rapidly growing segment of the Life insurance market, driven by the increasing senior citizen demographic. We are experienced marketers in this space, owning the top domain name Burialinsurance.com. Our expertise lies in assisting agents, brokers, and carriers achieve scalable and consistent long-lasting growth in this unique market.
05 Auto Auto insurance is an integral part of the driving experience, playing a crucial role in protecting drivers and their vehicles on the road. As such, it has emerged as a significant sector within the insurance industry. Recognizing the importance of connecting insurance providers with the right customers, our lead generation service offers a comprehensive range of targeting attributes, ensuring you receive optimal leads for your business.
06 Home Protecting one's home, family, and cherished belongings is not just a priority but a fundamental necessity in today's world. As an insurance agent, this presents a remarkable opportunity to connect with potential customers and provide them with the coverage they need. Our home leads are carefully selected and meticulously curated to ensure they are targeted and of the highest quality, giving you all the pertinent information required to confidently close the deal.
Products
Leads
Premium quality data leads available via our real-time auction marketplace.
Calls Consumer-initiated inbound (IVR), and warm transfer calls delivered to your phone.
Clicks
Highly-targeted consumers searching for your products and services online.
Partnership we've built
At the heart of our success lies our unwavering commitment to building and nurturing strong partnerships. We firmly believe in the power of collaboration to drive innovation and fuel growth.
Excel™ is fast, flexible and easy to work with. Their commitment to partnerships and focus on data driven quality set them apart in the space.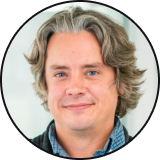 Jeff Sweetser Sr. Director, Supply Partnerships

Excel has consistently been a top tier partner for us across many aspects - high quality leads, data-driven optimizations, and account representatives that are always eager to help!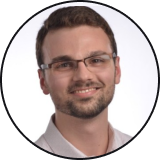 Joe Cuce Marketing Manager
Excel™ provides high quality traffic and customer service sets themselves apart from other companies in the online marketing space today.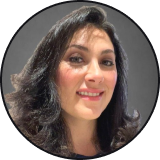 Marianne Liberatore VP of Sales
A Publisher's top priority is thinking like an end-buyer, emphasizing quality and sustainable cost per acquisition. That's why I consistently recommend Michael Harvey and his team when asked, as Excel™ ensures top-notch leads with transparency and integrity.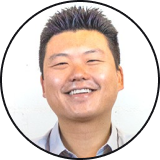 Yung Chung GM of Insurance at ActiveProspect